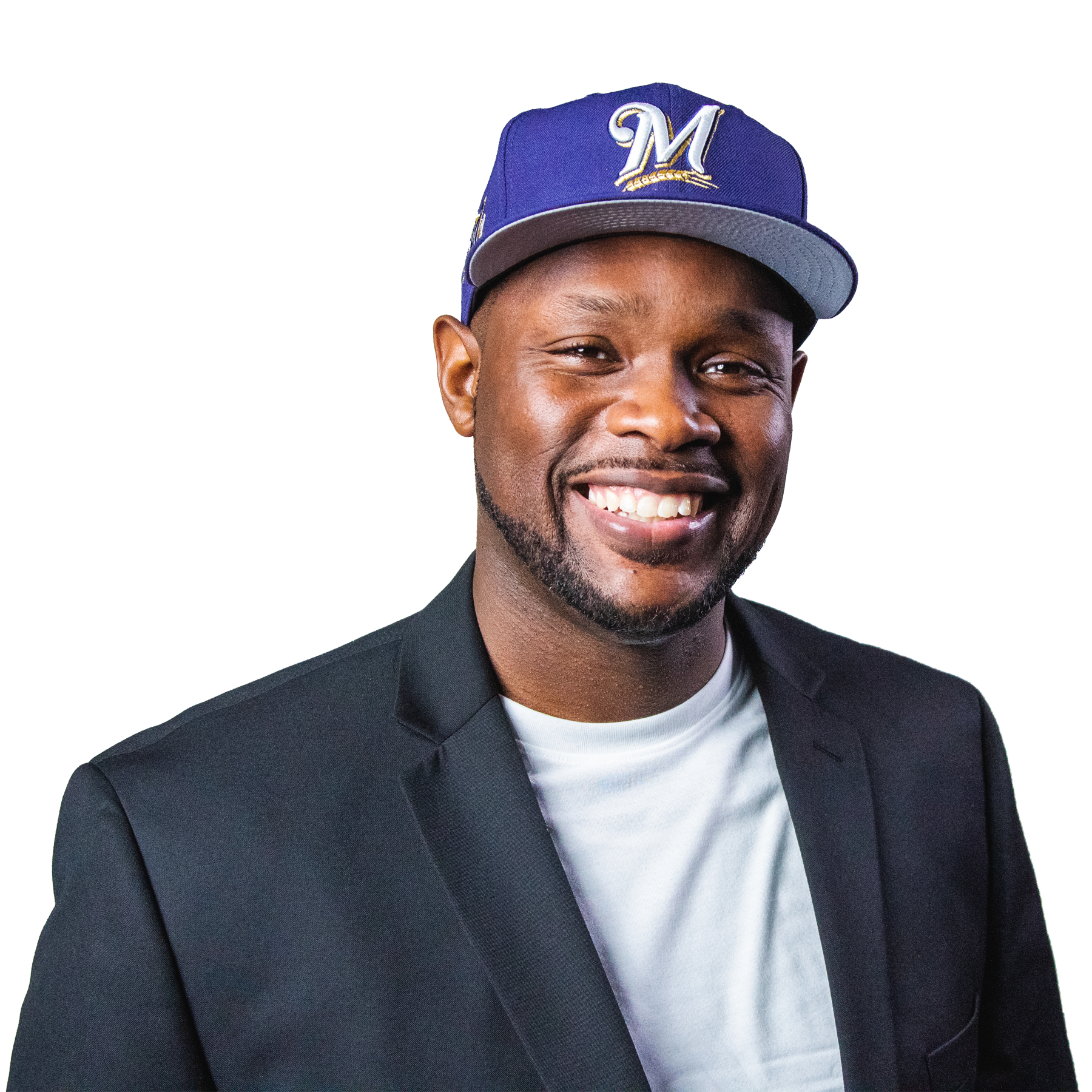 Fathering for Success
Fatherhood is one of the most important jobs in the world. Many of the social ills in America are directly attributed to fatherlessness.  90% of homelessness had no father…85% of people in prison lacked a father… 70% of teenage pregnancy are due to fatherlessness.
Sharmain is constantly reminded of these realities through his work. When Sharmain was running the Dedicated Dads program he worked with over 1,000 Fathers. He noticed many of them admitted they did not have a father growing up. Weekly sessions would be a therapeutic experience where fathers opened up about their past. Many fathers carry resentment toward their absentee father and it affects the way they father their kids. 
Removing that resentment is key to being the best father possible. 
Your audience of fathers will learn
How to release the resentment toward their fathers.
How to embrace the challenges that come with being a man and father
How to express their feelings in a positive way
The important ages and stages in the lives of their children.
"Sharmain is bringing light and affirmation to a field that needs all it can get. He has an exceptional spirit and it has been a privilege to watch him take root."

– Kyle Pruett, Author- Child Psychiatrist
Overcoming Barriers to Reentry
Serving time in prison is bad but the reentry process can be even worse. When most men reenter society and run into obstacles, they give up and quit. This mindset leads them to reoffend and back in prison.
Reentry does not have to be hard. If you are dedicated, determined and disciplined you will be successful. After Sharmain returned from prison, it was hard to find employment, he struggled to find housing and carried the constant stigma of being a convicted felon.
Sharmain heard a thousand no's before he got his first yes. Several times, he landed a temporary job but it was not sustainable. He finally got a job at Red Robin. That job gave him the resume he needed to land his job at the Racine/Kenosha Community Action Agency. He has been thriving as a professional ever since.
The lessons he learned during the process show his resilience and commitment to successful reentry.. Your reentry audience will learn
How to not only GET a job but KEEP a job.
How to utilize the resources in their community to ensure a smooth transition.
The mindset needed to go from corrections to careers
The character needed to deal with obstacles in the workforce.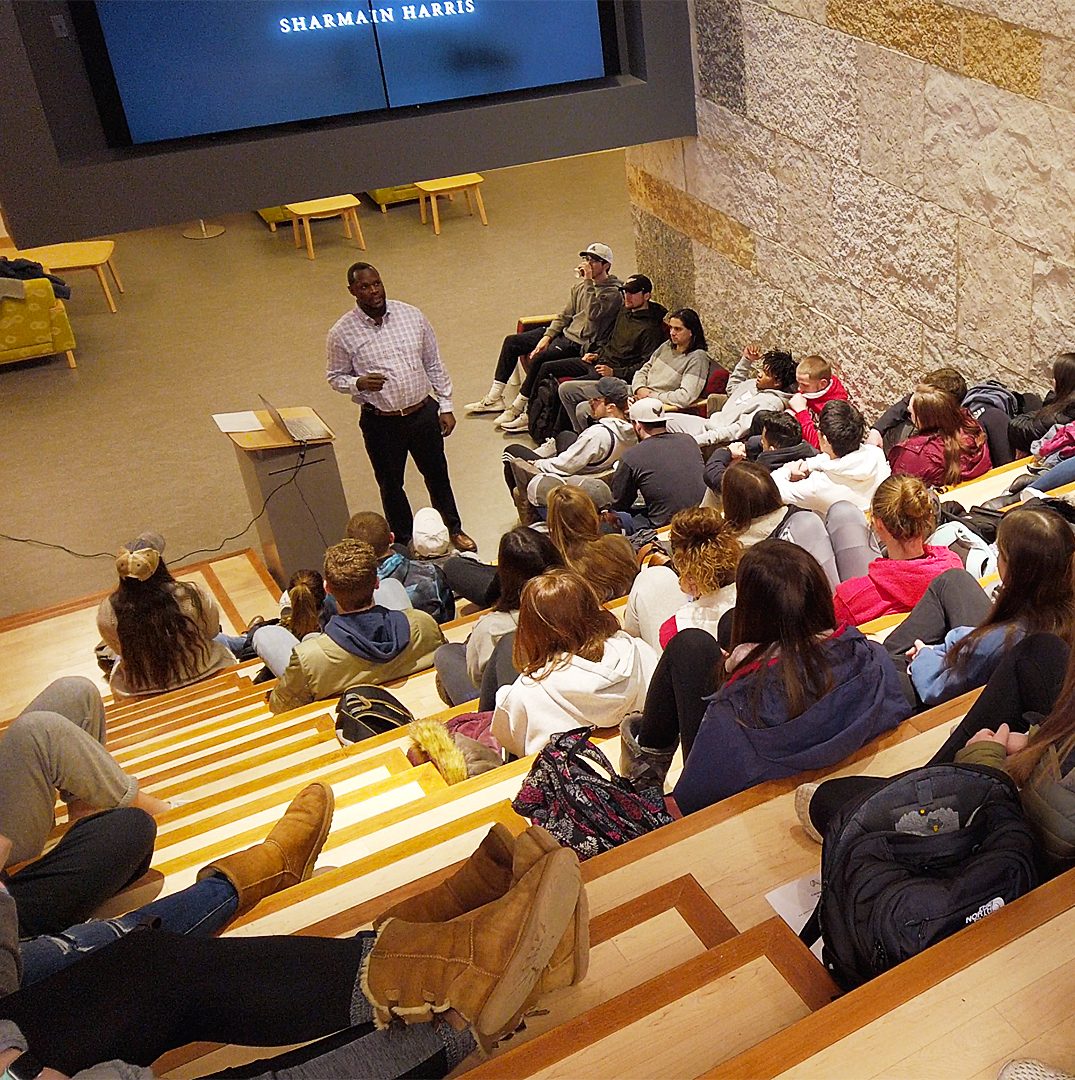 "Sharmain has an undeniable way of connecting with and inspiring his audience to consider how they can support others in their community. In sharing his transformational journey at our Inspire leadership conference, he showed the audience what it means to be a leader."

-Brooke Infusino, Director of Talent Development
Overcoming Adversity in any situation
There is no education like adversity right? Many times people believe that life happens TO us instead of FOR us. This mentality could lead to blaming others instead of focusing on overcoming adversity. Sometimes the best way to go is THROUGH.
Sharmain knows this all too well, growing up in poverty; he went through every situation imaginable. From living on welfare, to witnessing violence to using and selling drugs himself, he learned early how to overcome. 
These early life lessons taught him that we can't control the situation we are born into but we can choose the life we will live later in life.
This presentation will show your audience
How to see adversity as a tool and not a weapon
The secrets to overcoming adversity when it seems impossible.
How to deal with childhood trauma and still be successful. 
The habits successful people develop when going through adversity.
Unlocking Your Potential
Deep inside of each individual has the potential to be great in any area of life. Most people do not know how to tap into that potential. Untapped potential is the difference between where a person is now and where he or she can be. 
As a kid, Sharmain knew he had potential but just didn't know how to unlock it. Unfortunately, he wouldn't learn to unlock it until after spending time in prison. He used his gifts and talents to do wrong to others instead of help others Focusing on himself, he began to discover his gifts and use them in a positive way. Once released from prison he was determined to share his potential with the world and has been doing it ever since.
During this presentation, Sharmain will show your audience the exact steps needed to tap into their potential. He will show them…
The Secret to unlocking your potential.
What to do with your gifts and talents once you unlock your potential.
How to overcome negative peer pressure. 
How to be an example of change and influence others.
"The students learned from Sharmain's candid recount of his life experiences that guided him to the success he has today. Students felt a connection to Mr. Harris and learned from his advice on preserving in education. " 

– Siovahn – Carthage College Program Manager
Leading through Change
Change is inevitable. We all must go through change at some point in our lives. Change is scary but it does not have to be. When you are a leader, you should not only expect change but embrace it. Leading through change is challenging but rewarding when it takes you to the next level in life.
As Sharmain's life began to change he knew he had to change. After repeatedly overcoming challenges his leadership began to evolve. Over a 2  year period, he had his first child, started a career, got married and enrolled in college. Instead of crumbling under pressure he decided to embrace it and lead his family and community.
During this presentation will show your audience the exact steps they need to lead through change. He will show them..
The secrets to being an impactful influence in the life of others
How to change any situation from negative to positive
How to lead even when they are worn out and tired
The secret psychology behind most successful leaders in the world.